Posted on 11/01/2023
Sean Crose
If the headline you just read isn't the truth, it's uncomfortably close to it. Indeed, the five most popular fighters in boxing at the moment may well be: Francis Ngannou, Jake Paul, KSI, Logan Paul, and Canelo Alvarez. Ngannou, the Paul Brothers, and KSI have fought a combined 17 professional bouts, and boast of a combined record of 13 wins against 4 losses. Canelo, the least popular fighter on the list, has won 60 professional bouts against 2 losses and 2 draws. None of the four fighters ranked higher than Canelo on the list has ever won a world title. Canelo has won 16 world titles in 4 different weight divisions. With that being said, the general public is far more likely to pay to see Ngannou, or either Paul brother, pitted against a decorated, legitimate boxer than it is Canelo.
That's just the reality of things.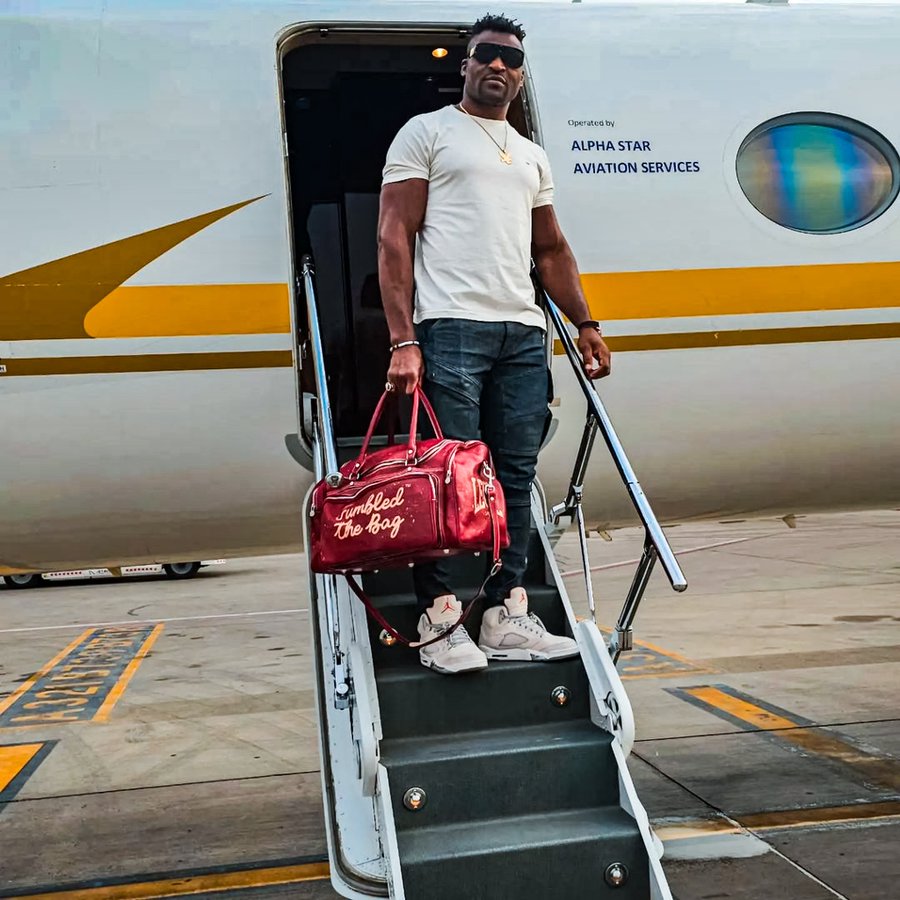 And that's not going to change since Ngannou, a former UFC legend, took boxing seriously and damn near beat heavyweight champion Tyson Fury last weekend in Saudi Arabia. The boxing world has often been serenely told by mixed martial arts fans that boxing is essentially a sandbox mixed martial artists can steel toys from whenever they please. Of course, such talk from MMA fans has always seemed silly to boxing fans. You're unlikely to hear a legit mixed martial arts say such a thing for starters. Also, let's face it, big name mixed martial artists tend to pretty much get clobbered when they try their gloved hands at boxing. Masters of one sport tend not to be the masters of others, after all. Think a pro boxer would likely do well sauntering into an octagon? Guess again.
Indeed, no one can blame a famous mixed martial artist to make the jump into boxing. First off, boxing offers far more money than mixed martial arts does, no matter how explosively popular organizations like the UFC may be. These are professional athletes with families to support, after all. What's more, mixed martial artists who claim boxing is "half a fight" before they enter the ring are being about as serious as the boxing opponents who smugly mock them beforehand as being not much more than rambunctious children. Professionals respect other professionals and these guys are merely selling a fight.
As far as Ngannou is concerned – it apparently has been the man's dream to be a boxer since childhood. He's contractually obligated to go back to mixed martial arts for a time, but it would be interesting to see him in the ring again. Will he "school" the top boxers he may go on to meet? Those serene fan boys certainly think so, but their seemingly nuanced viewpoints haven't held up too well under scrutiny (I admittedly still smile when I recall being told I needed to "educate myself" about Conor McGregor's greatness before he boxed a previously retired Floyd Mayweather back in 2017). My guess at this point is Ngannou honestly wouldn't be able to defeat a top boxer now that there's zero way he'll be underestimated.
That's no knock on Ngannou, though. Far from it. The man is impressive and has real boxing talent. He also treats boxing seriously, as opposed to an ATM machine. Sadly, the guy is already pushing forty and is legally required to return to the octagon for a time. You never know, though. No one expected the man to do as well as he did against Fury. Sure enough, even some boxing analysts believe Ngannou deserved to win the decision that ultimately went to Fury last Saturday. Times change, but boxing remains in the realm of the unexpected.
Perhaps more mixed martial artists will appear who prove themselves to be as good or better than Ngannou did in the prize ring. Or perhaps things will go back to where they were before last weekend, with boxers generally dominating boxing matches. That's the most likely scenario, but again, boxing exists in the realm of the unexpected. The reality is that there's no downside to good boxing, no matter where it comes from. A greater concern rests with those who box for untold millions as a hobby. I somewhat exclude Jake Paul from this group, by the way, as – like Ngannou – he takes the business of boxing seriously. Still, in a fair world, he wouldn't be drawing the oxygen out of the sport the way he does. He's not even a top contender, after all.
Life, though, isn't fair…and that's certainly the case with boxing, a sport that robs deserving winners of their due victories all the time. Right now the only way boxing can outshine it's in-house competition may be to present a boxer who the public will fully embrace. It's certainly happened before – many times, in fact – and it's likely to happen again. In the meantime, however, it's not a particularly fun moment for those of us who truly love the art of the sweet science.