Posted on 07/03/2023
By: Sean Crose
One has been one of the most colorful individuals in the fight game for over a decade. The other has the distinction of sending the great Manny Pacquiao into retirement. Now word is out that Keith "One Time" Thurman and Yordenis Ugas may well throw down this summer. Indeed, Thurman confirmed as much when he spoke to Showtimes' Brian Custer on the The Last Stand. All things considered, this is an interesting matchup between two top notables with impressive skill sets. Indeed, a secondary title will be in play if a Thurman-Ugas fight actually comes to fruition. The problem for each man, frankly, is the fact that he hasn't fought in ages.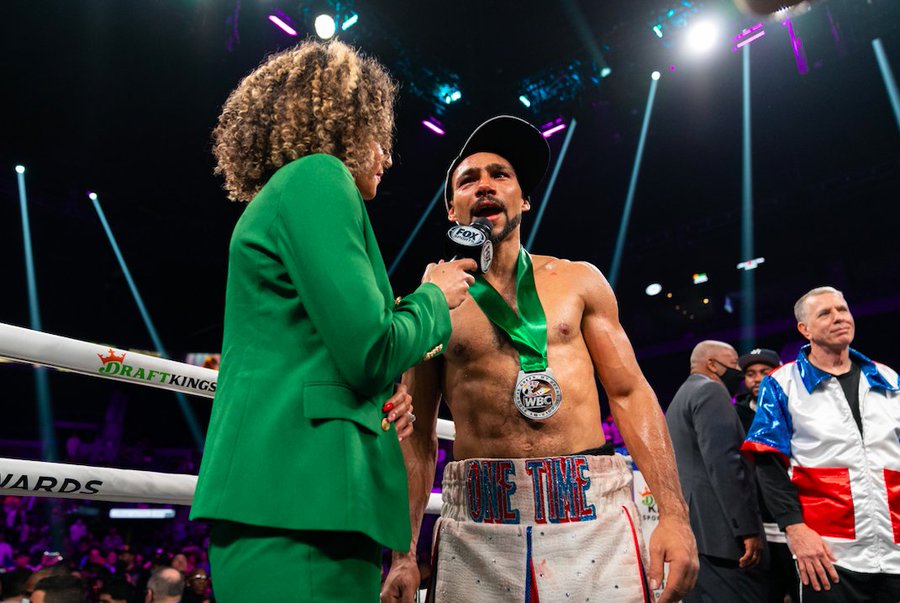 At thirty-six years of age, Yugas hasn't fought since April of 2022 when he suffered a tenth round stoppage at the gloved fists of Errol Spence. Yugas wasn't supposed to be fighting Spence, however. Sure enough, Spence had been planning to fight Pacquiao. An injury kept Spence out of the bout, though, leaving Ugas the opportunity to really shake up the fight world, an opportunity he clearly made the most of, defeating the legendary "Pac Man" via a fair unanimous decision. Facing Spence in his next fight, however, proved to be a bridge too far for Ugas. He looked great against Pacquiao, but that was an old Pacquiao. Spence, on the other hand, was in his prime when he and Ugas threw down.
As for Thurman, the hard hitting thirty-two year old welterweight last fought in January of 2022 when he decisioned Mario Barios. He hadn't fought in over two years before that, having lost his previous fight to Pacquiao back in the summer of 2019. Thurman had skipped fighting in 2018, and before that had fought once in 2017 and once in 2016. Indeed, it's been a while for the independent minded Floridian.
Again, though, Thurman and Ugas are highly notable welterweights. Even with young fighters like Jeron Ennis on the horizon, these two are worth checking out in the ring. There's no doubt both men would love to face the winner of the Spence-Crawford throwdown, or it's rematch. Yet time is running out. A boxer's shelf life is longer than it once once, but it's still relatively short. Thurman and Ugas need to make the most of the opportunities presented if they wish to remain relevant. Besides, there's a lot worse fights that can be made other than this one, which will surely draw in attention and dollars, should it get made.