Posted on 08/03/2023
By: Sean Crose
After a serious event like last weekend's welterweight throwdown between Errol Spence and the brilliant Terence Crawford, it's not easy to focus on a fight like the one set to go down in October between lineal and WBC heavyweight champion Tyson Fury and former UFC star Francis Ngannou. Still, professional boxing novice Ngannou is the man Fury is going to face next. True fans may have wanted to see Fury face fellow heavyweight titlist Oleksandr Usyk next in a battle for heavyweight supremacy, but instead they're going to be treated to another novelty bout, this one being fought and broadcast via pay per view live from Saudi Arabia.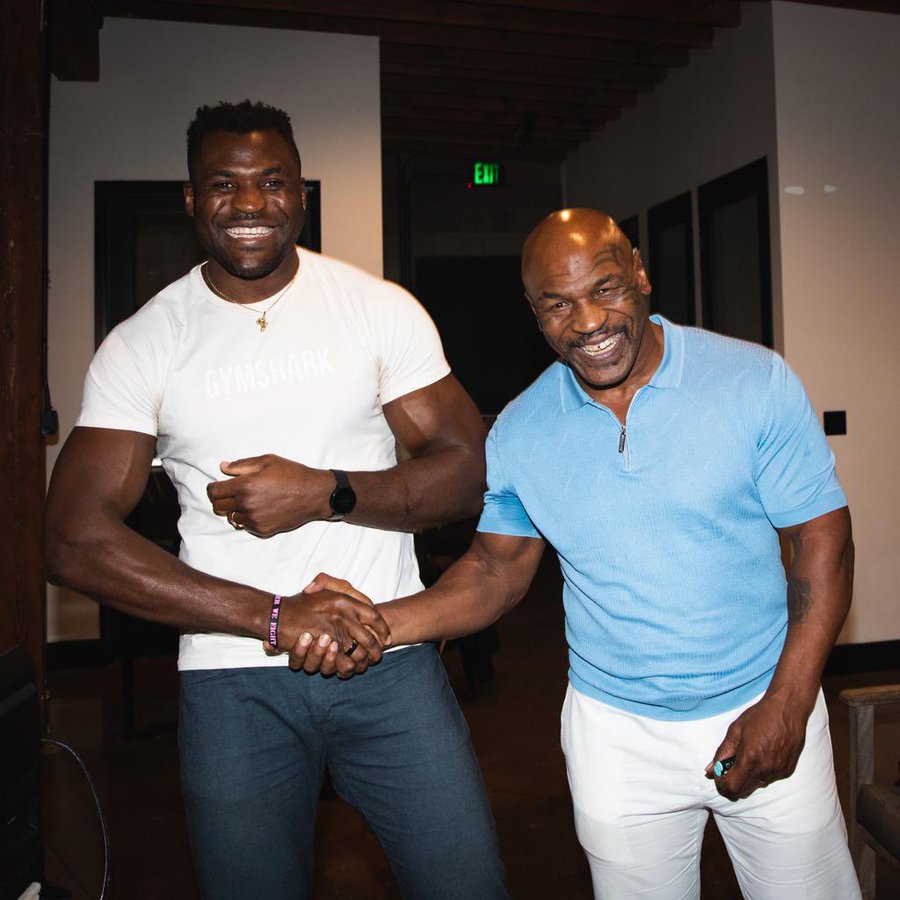 With that being said, there's no denying that Ngannou is some kind of fighter. He dominated the heavyweight division of the UFC in ferocious fashion. What's more, the man has long dreamed of being a boxer. Sure enough, this isn't a lark for Ngannou. Unfortunately, Ngannou doesn't have previous boxing experience, at least not on the world championship level. As great a fighter as he is, Ngannou will likely learn that boxing is a very specific sport, one which Liam Neeson might say requires a very specific set of skills. In short, his chances of beating the highly skilled and undefeated Fury are quite slim.
The odds, however, might tighten up a bit now that word has arrived that Mike Tyson himself is going to train Ngannou for the fight this coming autumn. Tyson, the former legendary heavyweight boxing champion no doubt has a lot to offer Ngannou. He was extraordinarily explosive in the ring himelf, but Tyson was also an extremely skilled ring practitioner. 'It is no secret I back Ngannou 100 per cent in this face-off of champions," Tyson says, via the Daily Mail. "He isn't a combat novice – he is a world champion." Tyson is well aware, however, of the fact that boxing and mixed martial arts are two entirely different disciplines. He just wants to make the jump from one to another easier for Ngannou.
'I am looking forward to working with Ngannou and supporting his transition from the octagon to the boxing ring," he says.