Former world champion Mikaela Mayer took a flawless 10 round victory in her first fight at 140lbs with a rugged opponent in Silvia Bortot, who was happy to trade blows in the centre of the ring from the first bell where others may have attempted to reduce their exposure to punches to scrape their way to the final bell. (photos by Lawrence Lustig)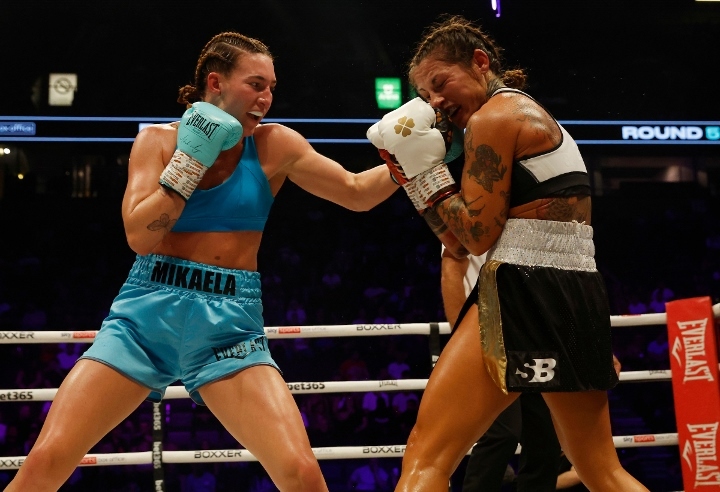 Bortot's aggression did start to fade as the rounds continued as Mayer was able to break her opponent down with well-placed counter punches and lateral movement, but Bortot continued to show true grit to make the final bell despite 10 rounds of fast-flowing action.
Mayer now looks set to get back into world championship contention at her new weight class, with BOXXER's Natasha Jonas, a world champion at 147lbs, seeming like a natural opponent in the near future.