Posted on 10/26/2023
By: Sean Crose
"You always want to run it back when you take a loss," Ryan Garcia said at a Tuesday press event. "I feel under different circumstances, I could beat him." The "him" Garcia was referring to was Gervonta "Tank" Davis, the man who knocked Garcia out in the seventh round of a legitimate superfight last April. And, although the press had ostensibly come to see the opening press conference for Garcia's December bout with Oscar Duarte, the talk moved on to discussions of the Davis fight and the future of boxing in a post-Showtime world.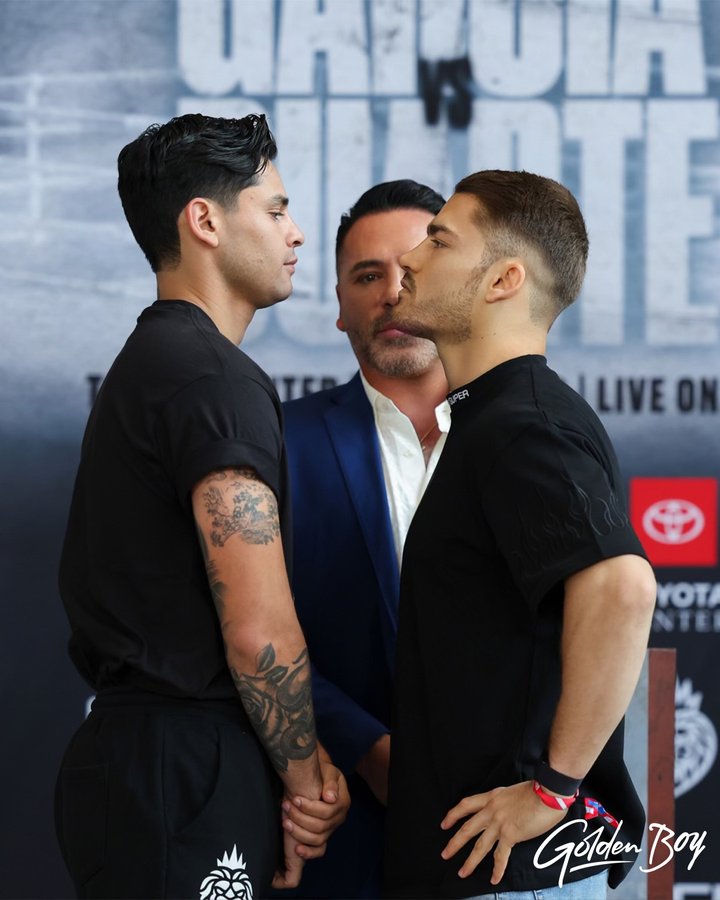 "I bit the bullet on that one," Garcia said of the showdown with Davis, "but hopefully it was for a good cause." Indeed, Garcia indicated that contractual matters led to things such as his being dehydrated in order to make the weight for the fight. Now, though, he plans on doing things differently, not only while preparing for the ring, but also while conducting business outside the ring. With longtime broadcaster Showtime leaving the fight business, Garcia is keenly aware of the need for change. The old style of promotional, broadcast and managerial wars have to end.
"I think there is a new way to do it," Garcia said. "Me and Terence Crawford have had some conversations." Sure enough, the Californian sees himself as the blueprint for a new kind of success in the industry. "You've never seen a fighter make 30 million dollars," he said, "while never winning a title." Sure enough, Garcia has yet to have won himself a world title. Still, the man is quick to say: "There's a lot of big fights for me. They all know what I bring to the table."
As for his well reported legal issues with promoter Oscar De La Hoya, Garcia doesn't appear concerned. "I haven't really put much thought into it," he said. "I'm just letting the lawyers handle all that." Garcia has more than faith in just his lawyers. When queried about his religious beliefs, the fighter was quick to express his faith. "I always put prayer into it and I feel this is where He's leading me," he said of God. "He's always been part of my life, my whole life, since I was a little kid."
Garcia will be facing Duarte, who is no slouch on December 2nd at Houston's Toyota Center. The bout will be broadcast live on the DAZN streaming service.
*Image: Golden Boy