Posted on 11/03/2023
By: Sean Crose
Boxing is a hard sport. Be it physically, mentally, or even spiritually, boxing is not an endeavor for soft people. The harsh realities of boxing remain true for all fighters, even those who find themselves successful, well paid, and well liked. Matters become all the more difficult when situations outside the business of boxing weigh on those in the profession. WBC middleweight titlist Jermall Charlo is perhaps a prime example of what a toxic combination of boxing and personal issues can be. The man hasn't fought since 2021. Although the WBC, for good or ill, has allowed Charlo to hold onto his belt, citing these personal issues, criticism has flowed their decision.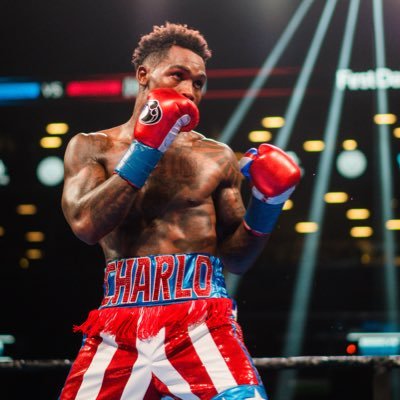 Now, however, Charlo is returning to the ring on this month's David Benevidez-Demetrius Andrade card. Although he won't be defending his title, and will only be engaged in a scheduled 10 round affair, it will be interesting to see the 32-0 fighter back in the ring. Charlo, for his part, appears confident. "It's been a long road to this point," he says, "but only the strong survive and I'm built different." While the 33 year old declares he's "looking forward to reminding everyone that there is a reason why Jermall Charlo is an undefeated world champion and one of the best fighters today pound-for-pound," there's no doubt his next opponent sees the fight as the opportunity of a lifetime.
The 28-2-1 Jose Benavidez Jr has fought and lost against big names such as Danny Garcia and pound for pound king Terence Crawford, so he knows what it's like to fight under the bright lights. The 31 year old also no doubt knows that his scheduled fight against Charlo may be his last chance to get a win over a name and respected fighter. Still, Charlo seems to feel like the fight – and the moment – will be his to lose. "This is the next chapter of my life," he says, "and it's going to be my best, so I want all my fans to tune in on November 25, because I'm going to light up Las Vegas."
Charlo's twin brother, Jermell, recently lost a one sided battle against the one and only Canelo Alvarez in a pay per view event. Charlo was seen as the man to face Canelo, but his personal issues prevented that from happening – at least for the moment. Should the man come back strong, however, he may well find himself as an opponent for Canelo, or any number of big name fighters.