Posted on 10/30/2023
By: Sean Crose
Looking beat up on a Monday morning, WBC and lineal heavyweight champion Tyson Fury spoke to iFLTV about his Saturday fight with Francis Ngannou. The former UFC great shocked the world when he sent Fury to the mat in the third round. Fury beat the count and, although he ultimately won the match via split decision, had a tough go with Ngannou for the remainder of the bout. The fact that Ngannou was making his pro boxing debut has led to scorn being hyped on Fury.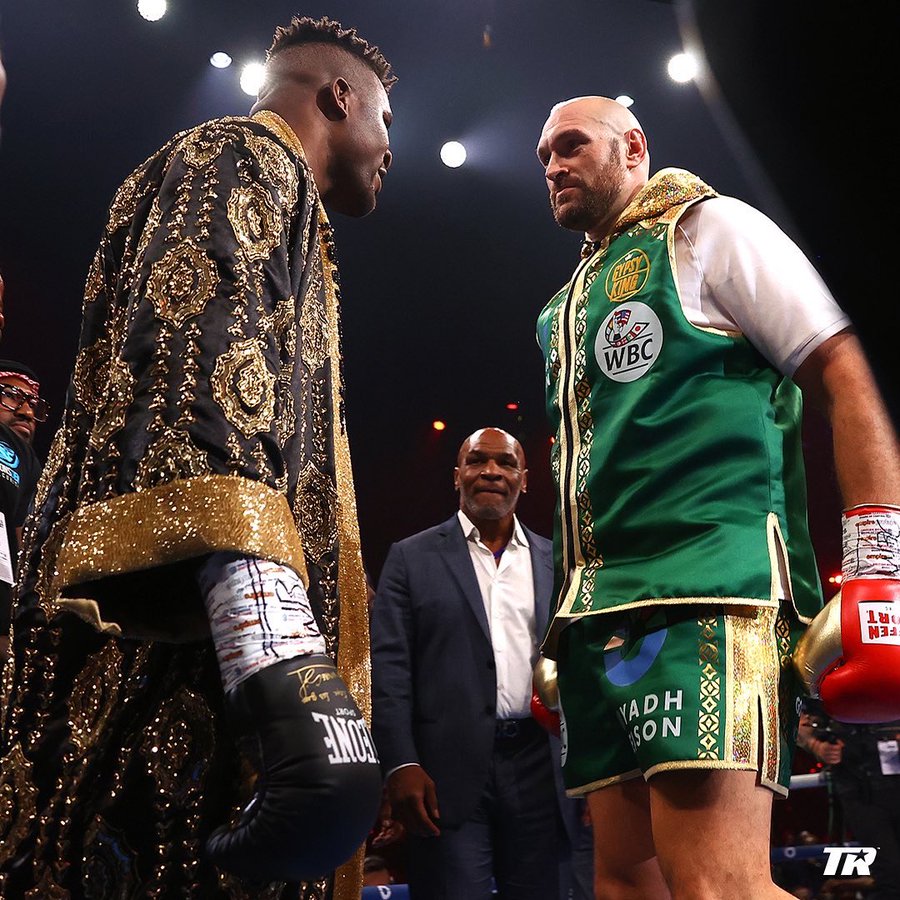 "It wasn't the best performance," Fury admitted on Monday, "but I'm not going to make any excuses. I had a good camp. There's no one to blame and no one to do anything. It was a tough fight. I had to get off the floor to win and no excuses." When asked if his performance this past weekend in Saudi Arabia was below par, Fury responded in the affirmative while giving credit to Ngannou.
"Yeah, it was a below par performance," he said, "but take nothing away from the other man. You're only as good as your opponent will let you be and that's a fact." Fury denied he hopped on the media narrative that Ngannou would be an easy fight. "If I listened to the media," he said, "and the so called boxing experts…then I wouldn't have been able to win that fight." Fury claimed he had indeed focused on this past weekend's fight as much as he should have.
"Didn't underestimate him," he said of Ngannou. "I trained for 12 weeks, gave it the best preparation I could have done, and that's it." Fury then went on to indicate Ngannou was something of a blank state walking into this past weekend's fight.
"We didn't know how good he was," he said. "There was no footage of him. Never seen the man fight before as a boxer and that was it. He was a lot more awkward that I thought he'd be, and he wasn't walking up to me, and he was an awkward man. He was good at what he was doing, so fair play to him. Don't take anything away from him. He gave me a better fight than all the boxers did in the past ten years."
Still, Fury exuded confidence that he defeated Ngannou decisively. "The 10-8 round," said Fury, "and he won maybe one other round but other than that I was just boxing and he couldn't really close the distance down on me. At points it was tough, but not so much the other way." As for the future, Fury said he'll be fighting Olekdansr Usyk for the undisputed heavyweight championship of the world. "I'm fighting Usyk next," he said. "We both signed the contract. Whenever that is it is, and whenever it's not its not."