Posted on 08/29/2023
By: Sean Crose
"I strongly feel Canelo is going to beat Charlo," says Oscar De La Hoya via FightHype. "They're both talented but he's the bigger fighter." As far as De La Hoya is concerned, this is a case where size has the final say. "The talented fighter whose the bigger fighter always beats the talented small fighter," says the man known as The Golden Boy. "And people will say 'Oh didn't Pacquiao beat you? Well, I was already a dead man walking when I stepped up in the ring so that really doesn't count." Not that the Hall of Fame fighter turned promoter is writing Charlo off entirely.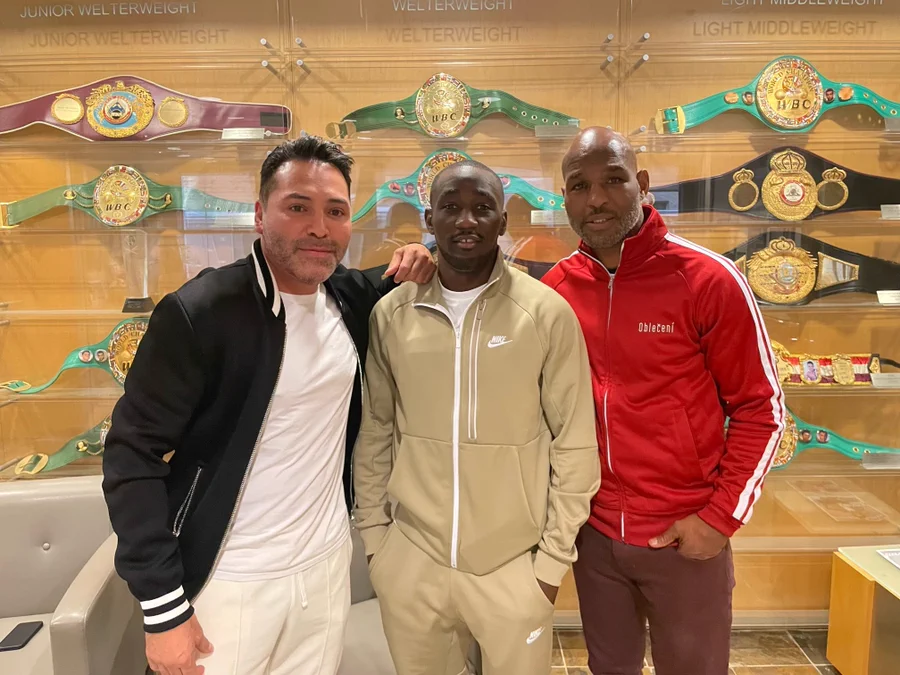 "I think Charlo's going to have a great fight," says De La Hoya. "I think Charlo is going to have a great performance, but the weight…jumping up two weight classes is a lot, and when you're facing Canelo, when he keeps on pressuring you, I think he (Canelo) may even stop him in the later rounds." Yet Charlo isn't the only fighter De La Hoya is in the mood to give credit to. "I give (Terence) Crawford all the credit in the world for even thinking about possibly fighting Canelo," he says, referring to news that the welterweight kingpin wants a piece of the red haired star, "but if that fight ever takes place, I have Crawford one thousand percent."
It may seem a strange thing for De La Hoya to say, considering he was once Canelo's promoter. Still, De La Hoya has his reasons. "Crawford is a big guy who can handle a Canelo because they're the same size," says De La Hoya. "Crawford is a guy who punches hard, but he doesn't rely on his power. He relies on his footwork, he relies on his sped, on his changeup. He relies on his combinations. He relies on his mind and I believe that Crawford is a way better boxer than Canelo."
There are no doubt those who heartily agree. Then again, there are certainly those who disagree. Although he may be in a slight decline, Canelo fights at super middleweight while Crawford rules the roost at welterweight. While they may have the same general frame, there's no doubt Canelo has much more experience fighting bigger men than Crawford does. Then again, after seeing Crawford's brilliant performance against Errol Spence this summer, it's hard to doubt his ability at nearly any weight class. Crawford, after all, is a one of a kind talent.